Well hello ladies and gentlemen, and people named Kyle, and a warm Spooky Season welcome to all of you from us here at Retro Handhelds. Do you believe it is any coincedence, being that Spooky Season is the beginning of the Holiday season, that Amazon has chosen this particular time of year to hold their Prime Day sale? Of course it has happened once this year, but then I'm pretty sure this is the one they're really banking on to bring in the customers. Being so close to the Holiday-that-shall-not-be-named, at least until we've had Spookytime and Turkeytime, it's sure to have many of you fine people – and Kyles – clamoring for the best deals you can find. So let me attempt to give some helpful suggestions, just a sprinkling of ideas, that may get your gears going. Let's get it started.
Now I am going to be doing this article in parallel with a video being done on the Youtube channel, so a lot of this stuff might overlap. I'm going to try and start you folks off, however, with something I'm willing to bet wasn't covered in that video: comfort. Like it or not folks, our hobby is pretty sedentary, and we're not exactly getting younger. Comfort is incredibly important not just for the obvious, you know, not being sore. Addressing the comfort of your gaming environment has positive overall effects on energy levels and mental health. We'll also see if we can't help prolonging the expiration date on that cartilage in your joints.
Gaming Comfort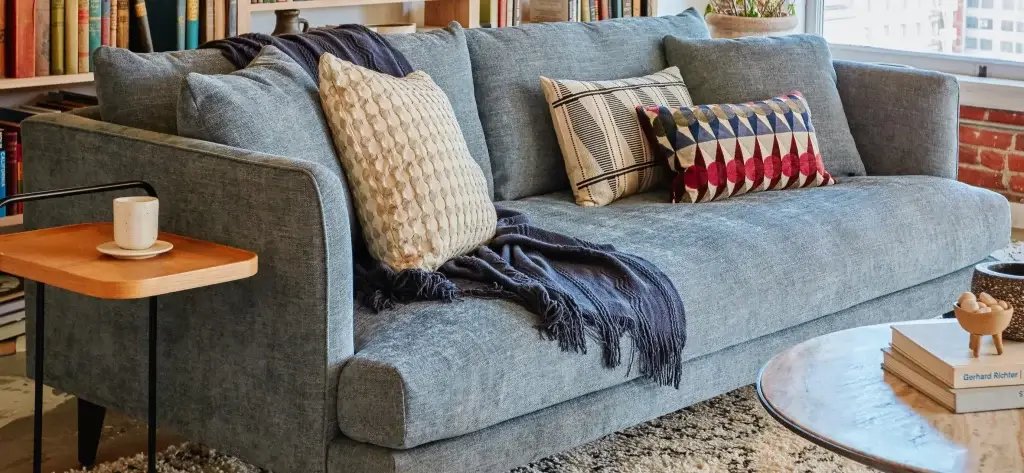 Let's start with chairs. Now if you're already gaming on the couch, or maybe in bed, you've probably already got a lot of comfort going. I'm probably not going to find you a killer Prime Deal on a couch. For those of us in office chairs, however, for work or play, here's a couple ideas to get the ball rolling. There's this leather Executive style chair from Neo Chair that looks comfortable, has good reviews, and you can save $80 on Prime Day. In fact, it seems a lot of Neo Chairs are on sale right now. Looking for something a bit more breathable? There's this mesh beauty for $50 off, or this one for $70 off that has tons of reviews. If you're a real big guy like me, maybe you'd value this leather chair aimed at Big and Tall customers with a stated 400 pound weight limit. This is just a few ideas, but there are a wealth of options available on sale right now in the office chair department, so check it out!
Now maybe you've already got a chair, or you're in an office context where you can't bring your own. Whatever the case may be, it doesn't support you enough. Maybe your tailbone is sore, or your lower back, and you need a bit of extra support for optimal posture. Well, check out this seat cushion and lumbar support pillow with plenty of reviews and a nice solid 30% discount. These sorts of devices are an unfortunate necessity in a seated work world, but you could save yourself a future chiropractic bill by investing in one.
Meanwhile we can also take a look at footrests. These are valuable in reducing the strain on your knees, ankles, and heels, as well as promoting a more upright posture. I have one myself at my desk that I really adore, and I found this one at another 30% discount.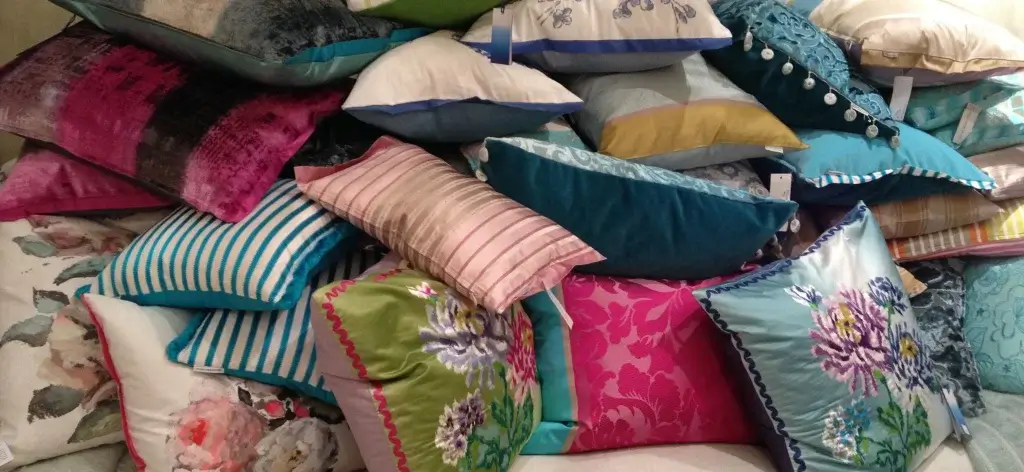 Maybe you're following the new age, however, and you've got a standing desk, or one of them hybrid adjustable ones. Just like with a footrest for sitting, a good mat helps reduce joint strain and foot discomfort for long periods of standing. Now it was tough to find many deals on single mats. But on double sets I found this Gorilla Grip set. There's also this one from Step Lively with a lovely hex pattern. Then lastly this pretty floral patterned mat is very nice.
Now for those of you on the couch or bed I haven't completely forgotten about you. You may have heard of lap desks, because who hasn't? You got a nice conventional on-the-lap design here, with fancy angle adjustment and a phone holder. Meanwhile this XXL model is made more to rest on the bed or couch itself. Also an exciting product I found from out of left field recently is this reading pillow that doubles as a desk and currently has a 20% off coupon. Just be careful if you're using any sort of laptop with intake vents on the bottom. You would not want to suffocate those fans.
Alternatively, for either bed or couch you could find good use out of these overbed tables traditionally intended for a medical setting. This one from Vaunn is a good price with a modest discount, and this one from Flexispot is a bit pricier for a sleeker overall package and a bit heftier of a discount. You can also find carts and tables like this that rotate or angle your laptop toward you, they're a really excellent way to bring your desk to a comfier spot. Especially if you already spent your whole work day in a conventional office chair.
The Expected Amazon Stuff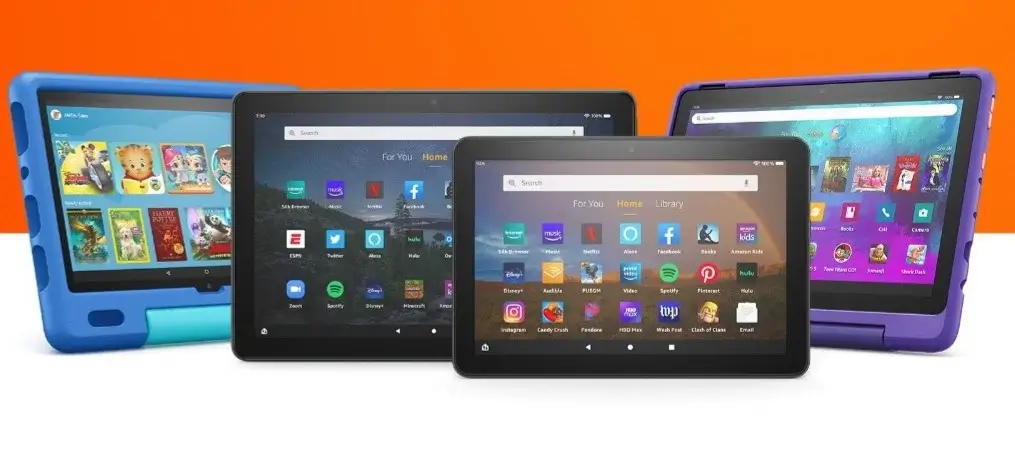 Let's pivot here into the more conventional electronics and doodads you'd expect people in our hobby to be interested in. I'll start with the expected. After all, this is Amazon's sale, wouldn't you expect Amazon products to be on sale?
We've got Fire Tablets in all sizes, for the adults, for the kids. These are often very well-built and affordable, and in this sale many of them are at or close to 50% off. However, I'd warn about two things. One: There is the cheaper "ad-supported" version that is often advertised as the listed price. Two: These tend to come with Amazon's Fire OS which restricts you to their ecosystem and store. There are sometimes ways to sideload Google Play onto these, but it can require a workaround.
There are some nice Fire TVs on sale, often with Alexa functionality built in. These are on a pretty solid sale and could be a great affordable way to get a new smart TV. Just be aware that Insignia is a budget brand often using lower-end panels from the likes of big names like Samsung and LG that, for one reason or another, were deemed unfit for their flagship brands. Now budget panels at budget prices shouldn't be a big surprise, but I'd just like to keep you all informed here.
If you already have a TV you're pretty happy with display-wise, but you'd like to add or upgrade smart functionality on it, there are Fire Streaming options. They go from the affordable little sticks that plug directly into the TV's HDMI port, to the large and in charge Fire TV Cube with premium features. There's also Roku, one of Amazon's streaming device competitors, who are hosting some modest deals as well. There are also some deep discounts on Amazon Echo smart speakers.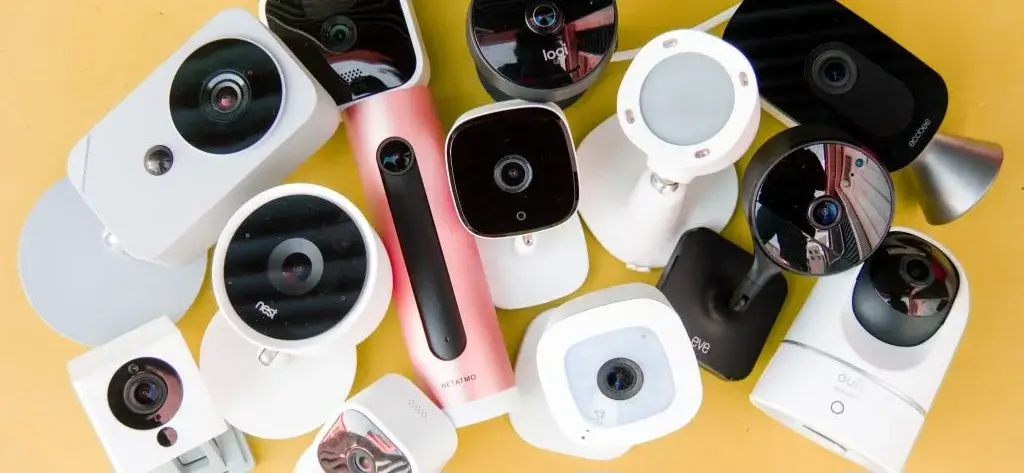 If you're looking for smart home security cameras, Amazon actually owns two companies that handle this. The more affordable but simpler Blink brand of cameras and video doorbells, and the pricier but more premium and feature-packed Ring brand. These can provide all sorts of peace of mind and are helpful for being able to monitor your home or even answer your door while you're away from the house.
Electronics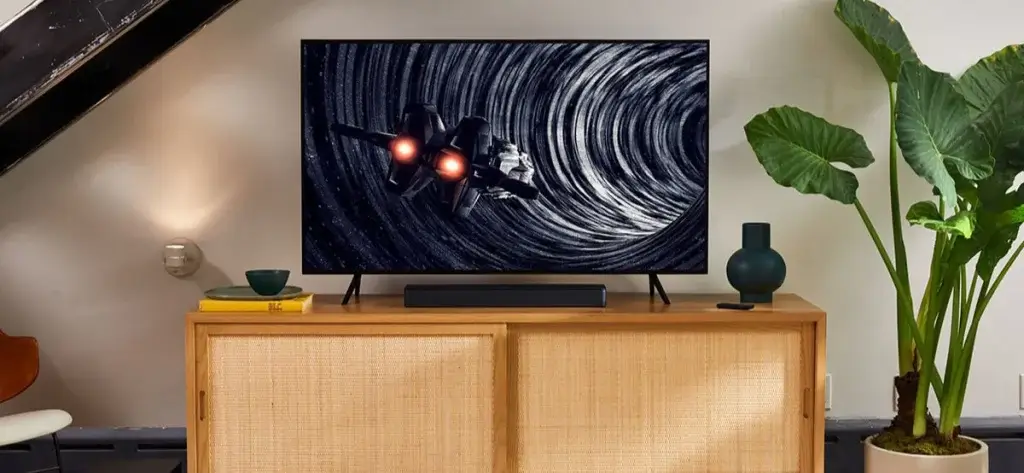 Let's go ahead and wrap this up with the wide wide world of electronics. As retro handhelders, gamers, office workers, or just plain people living in this tech-centric world, we're going to be interested in a wide range of electronics. So let's dive into that with just a buffet of options. I'll start with monitors. Why? Why not, they're pretty, I dunno, there is no rhyme or reason for where we start here. Samsung is having a pretty wide variety of its monitors on sale. LG is hosting both monitors for sale as well as their popular lightweight LG Gram laptops. You can check out Acer for these as well, they have a few small deals going on, but I don't personally consider them to be in the same league as the previous two.
Samsung and LG will both crop up again if we talk TVs, both leading the charge on improving OLED technologies for their displays. It seems, however, that LG is a little leaner on the deals in this segment, at least for this particular Prime Day. Another big dog to look out for in television is Sony, who have been delighting us with their displays since the CRT days.
Got power needs? Anker has you covered. Get yourself a power bank, an extension cord, a charging brick, a wireless charger. They do charging cables too, for both USB-C devices and Apple lightning. They got it all in spades, power is the name of their game.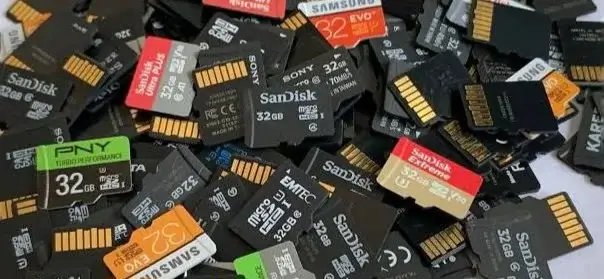 Got storage needs? Well for micro-SDs the go-to are often Sandisk and Samsung. Sandisk has their Ultra and Extreme lines, both with nice sales going. Samsung meanwhile has their Evo and Pro lines with sales as well. For my money Samsung is the better value, and more reliable in my personal experience, but you can't go wrong either way. They also make solid USB sticks. And yet again for portable SSDs you'll see Sandisk and Samsung crop up with some modest deals like this Samsung T7 Shield, or this Sandisk Extreme Portable. Also, it's not on a particularly big discount or anything, but these Sabrent Rocket Nanos sure are cute.
Routers are pretty crucial to our hobby, especially if you do game streaming to your retro handheld from a PC or the Cloud. TP-Link and Netgear are both pretty solid options in this segment. Just be aware of what kind of connection speed you're getting from your ISP. You might not want to shell out a huge amount of extra cash on a Gigabit capable beast if you're only getting 350 Megabits from your provider unless you know you'll need that extra bandwidth soon.
You can also check out numerous gaming brands who are all sure to have discounts running during this sale. Razer has mice, keyboards, headphones, microphones. You should see similar from the likes of Logitech, Corsair and Steelseries as well. While not really on sale, I'd also highly recommend 8Bitdo's Ultimate line of controllers. The Wireless Ultimate C is one of the best values you can get for its feature set. Only $30 for the wireless version, and a paltry $16 right now for the wired version! That's crazy!
NEWS ALERT: Day 2 Deals Roundup article is out now as well
More Prime Deals on our YouTube
Really when it comes down to it I could sit here and write an entire novel on the various deals that are available in this Prime Deal, and still probably not fully cover everything you could want. Hopefully this article has given you some ideas, and some starting points. If you're looking for more deal coverage, check out this video from Stubbs covering the Prime Day sale as well.
And also check out Zu's video from a week ago, preparing for the Prime Day sale by checking out affordable retro handhelds.
What did you think of this article? Let us know in the comments below, and chat with us in our Discord!
This page may contain affiliate links, by purchasing something through a link, Retro Handhelds may earn a small commission on the sale at no additional cost to you.