If you're a basic B like me, when we roll into September, you start thinking about pumpkin spice, spooky decorations, and college football. We've been teased with revival talk since the day that the NCAA Football series was discontinued, but until EA Sports can figure out all the legal issues, fans have had to make do with the classic, nay, retro entries. If you're looking for some college pigskin action and don't know where to start, then check out my Top 5 list from the series.
NCAA Football 12 (2011)
NCAA Football 12 improved upon its predecessors with enhanced graphics and gameplay mechanics. The "Dynasty" mode received notable upgrades, offering more control over your college football program. The addition of custom conference realignment made it possible to recreate realignment scenarios, adding an extra layer of strategy to the game.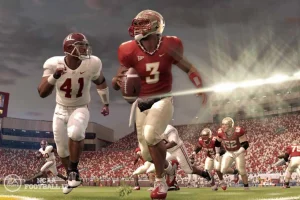 NCAA Football 10 (2009)
NCAA Football 10 earned praise for its improved presentation, including realistic player entrances and crowd atmosphere. The Road to Glory mode, similar to Campus Legend, allowed players to take control of a single athlete's journey to college football greatness. It also introduced the popular "Season Showdown" feature, where players from different schools competed online for bragging rights.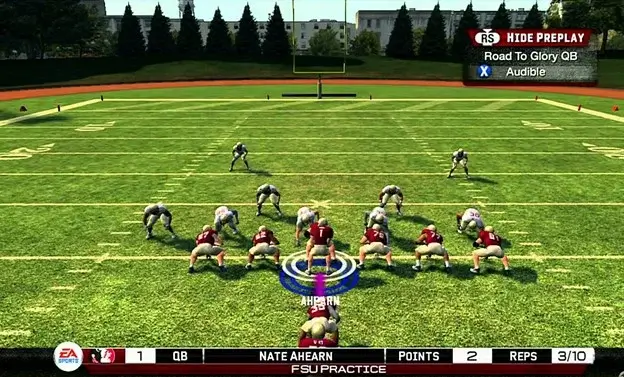 NCAA Football 07 (2006)
NCAA Football 07 stood out for its engaging "Campus Legend" mode, where players could start as a high school recruit and work their way up to college stardom. This immersive experience, along with the game's refined mechanics, solidified its status as one of the franchise's finest entries.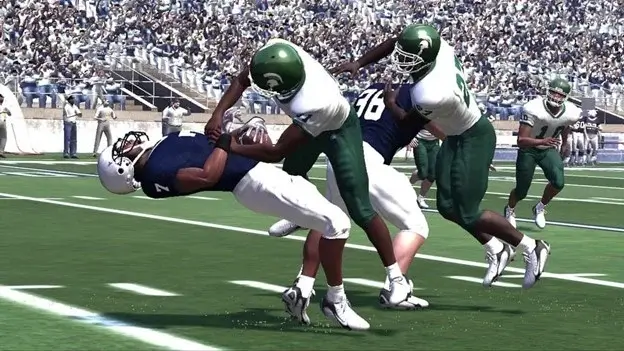 NCAA Football 14 (2013)
Released just before the series was discontinued, NCAA Football 14 is often hailed as the pinnacle of the franchise. With updated graphics, realistic gameplay, a perennial loser on the cover, and a variety of modes, it offered the most comprehensive college football gaming experience to date. The inclusion of the Ultimate Team mode added depth and replayability, making this game a beloved classic.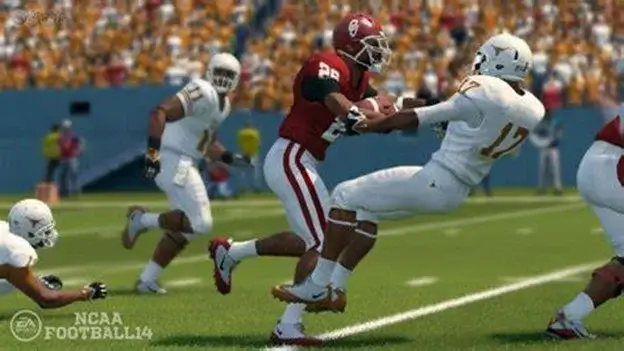 NCAA Football 06 (2005)
NCAA Football 06 introduced the "Race for the Heisman" mode, allowing players to create a player and guide them through their college career. This innovative feature, along with polished gameplay mechanics, made it a fan favorite. The game also featured excellent presentation, capturing the college football atmosphere brilliantly.
You will need a beefy system to run all of these games – the PS2 versions are resource-intensive and will struggle on anything T618 and below. Even the Steam Deck can chug a bit with NCAA 2014, so we recommend running with Vulkan, limiting framerate to 30 fps, disabling AA, setting the shader quality to Low, setting the resolution to 720×480, and enabling Async (multi threaded) and VSync. You also might want to check out https://cfbrevamped.com if you want to modernize the look of NCAA 2014. This mod adds updated jerseys, helmets, pants, fields, gloves, logos, and more.
While the discontinuation of this series was a major bummer for fans, these five games still give us an outlet for our gridiron fantasies. With rumors of a potential revival of the series in 2024, perhaps this is the last year we'll have to depend on these old and rugged classics. That being said, we're only about 1/3rd of the way through the college football season, so there's no reason why you shouldn't fire up one of these old gems and take your team to the National Championship today.