Update: After this article initially went live, AYN updated the specs of the Odin Lite from a Dimensity D1000C processor to a D900 processor. While the number is lower, Dimensity's C line of chips is their underclocked low-power units. We could expect a bit more power out of the updated Lite, putting it nearly in line with the Base model on paper at least. AYN immediately hit their funding goal, making this an aspicious start to the new handheld.
The long wait is finally over. AYN has shared the technical details of their upcoming Odin handheld. Originally teased as the "199 Handheld", this device is looking to launch on IndieGoGo on August 19th at 9:30 PM EST. There will be three versions of the Odin initially available: A Lite, a Base, and a Pro model. The Base and Pro models will be using a Qualcomm Snapdragon 845, while the Lite will be using a Dimensity D1000C Dimensity D900 processor. This comes as bit of a surprise to fans who were hoping for the Snapdragon 855, but the AYN team was able to stick to their initial $199 USD price-point for the Base model of the device. The Base and Pro models are planning to ship around November of this year, with the Lites following on later in December. As always with IndieGoGo campaigns, these times are subject to change.
AYN is launching the campaign with 250 "Super Early Bird" and "Eary Bird" discounted units for both the Base and the Pro models. The Base will run users the aforementioned $199, while the Pro model will be around $250 before shipping and applicable taxes. This handheld is expected to be able to emulate consoles which have given retro handhelds difficulty in the past, such as the N64, Dreamcast, and PSP. Additionally, Taki Udon has teased some impressive GameCube performance over on his YouTube channel. The Base and Pro models will be available in blue, green, red, black, and transparent purple.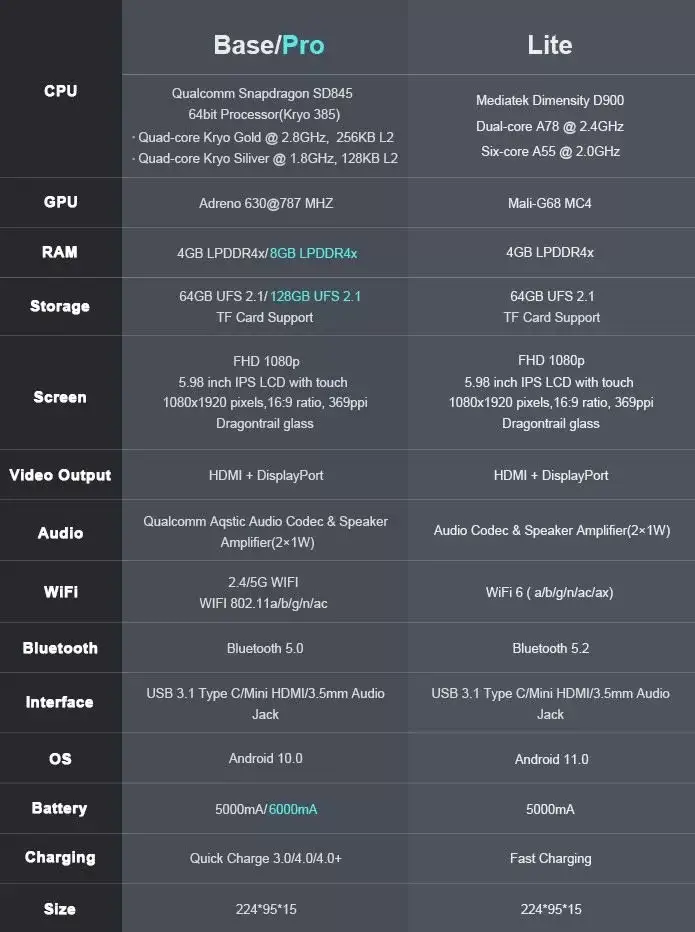 Less is known about the capabilities of the $165 Lite model of the Odin. 250 "Super Early Bird" and 250 "Early Bird" units will be available in white, while full priced units will be available in white, transparent white transparent black, and an NTSC Super Nintendo-inspired "Cold Gray". The Dimensity D1000C D900 should still be a step up from the current generation of emulation handheld performance, but we'll have to wait for units to start arriving in people's hands before the full limits of its capabilities become clear.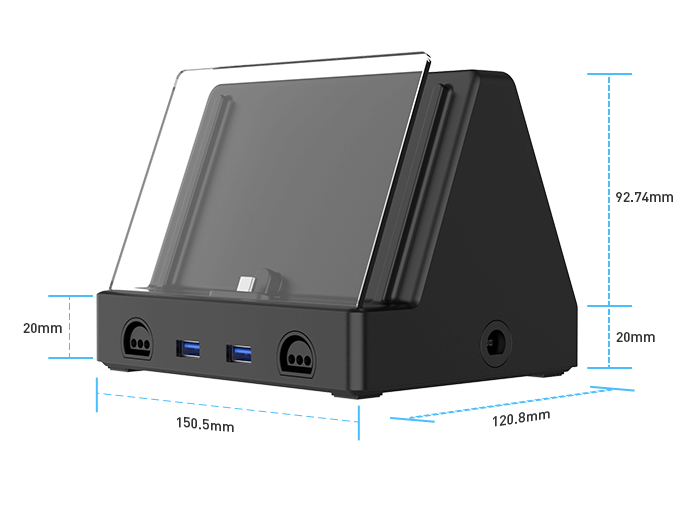 AYN will also be taking preorders for an Odin "Super Dock". This USB-C dock will allow owners to more easily play their handheld on an external HDMI display, and houses two GameCube controller ports, two Nintendo 64 controller ports, and two USB ports. Dock preorders will cost an additional $50 USD. AYN is also making available several "Super Bundles", including an Odin, a Super Dock, several cables, a screen protector, carrying case, and other accessories. These bundles do not appear to have the same unit limits as the standalone earlybird pricing models.
Full details of the campaign can be found over on AYN's Odin IndieGoGo campaign page.